Lebron James,
Los Angeles Lakers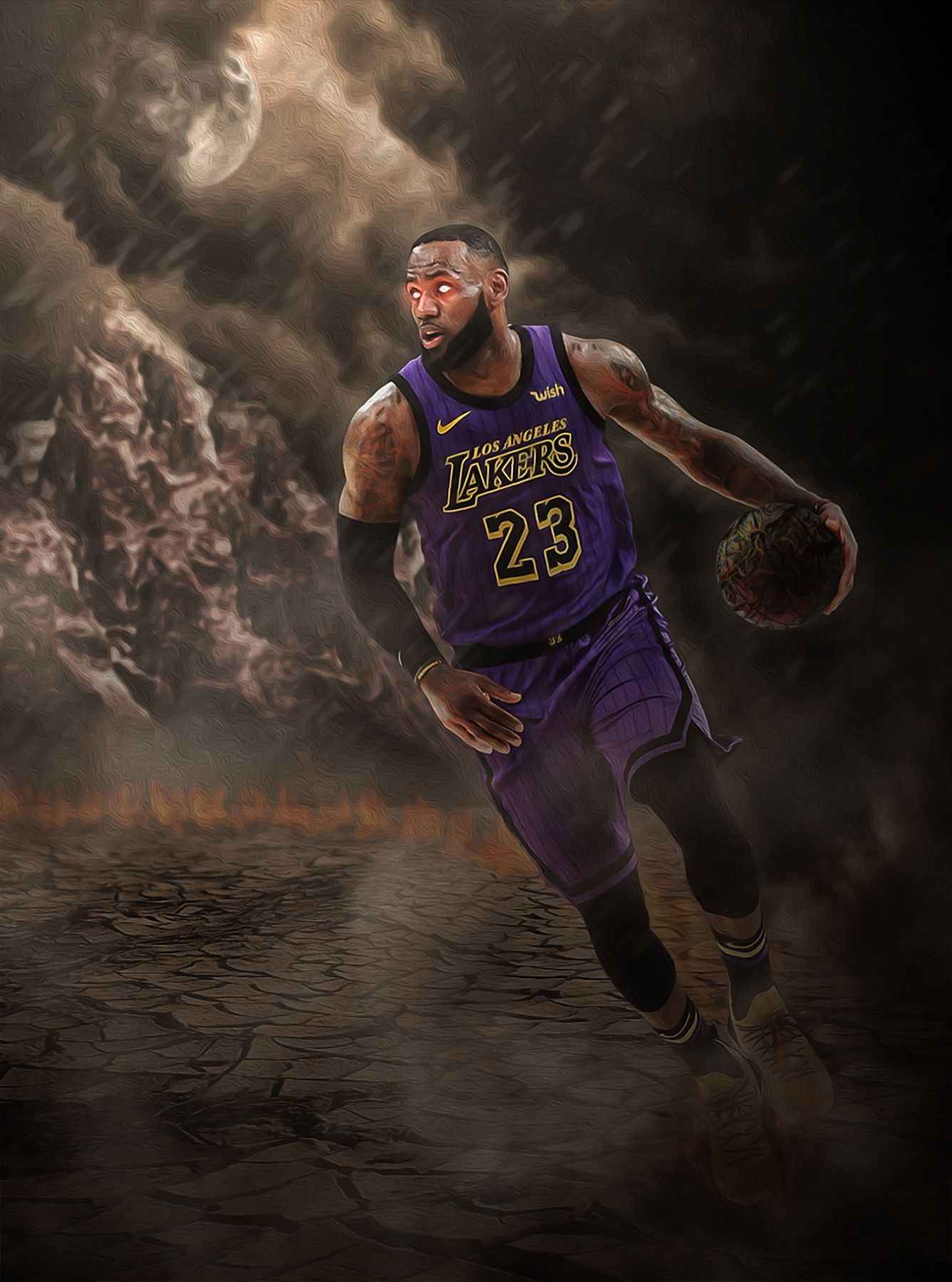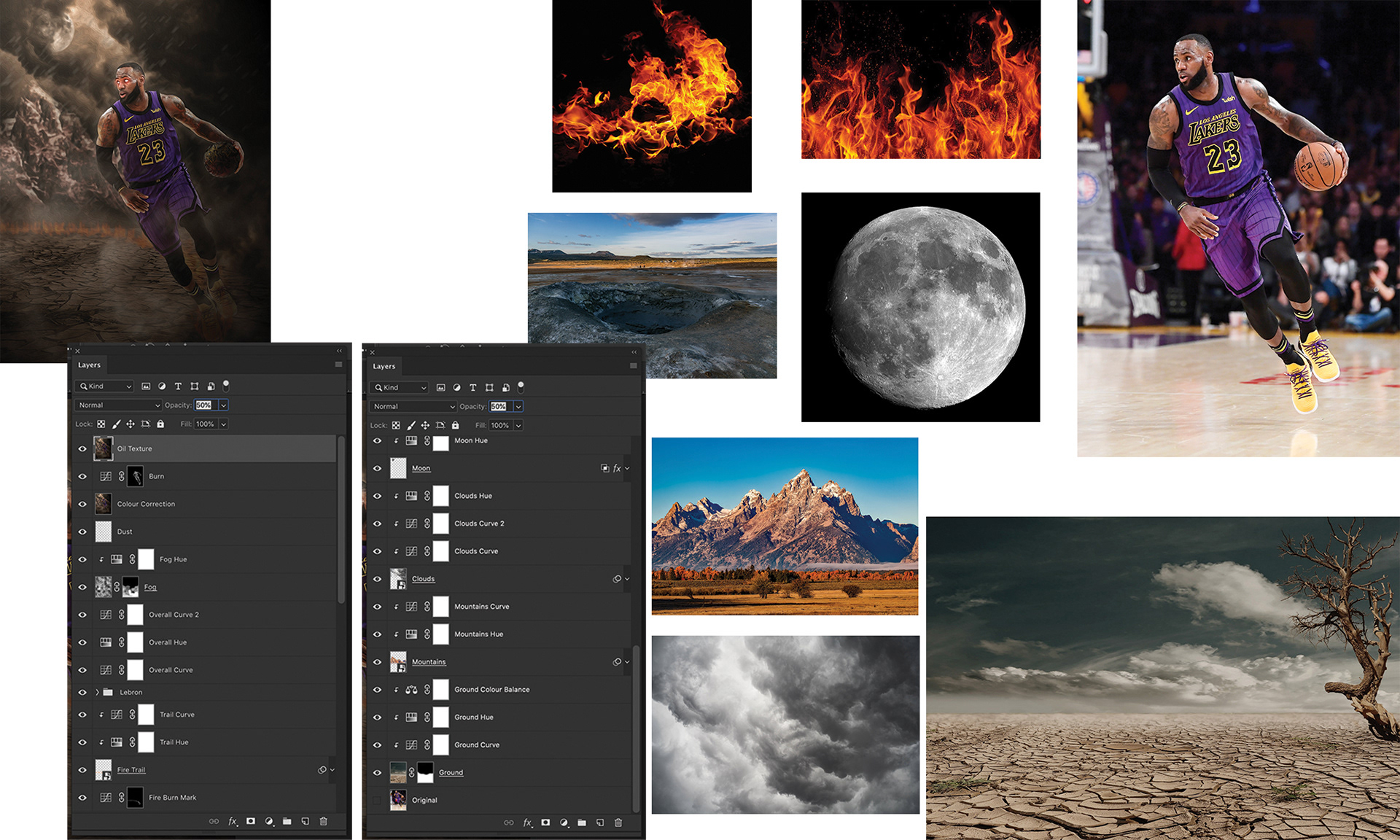 One of the challenges with this piece was trying to create a realistic fire trail behind Lebron. To do this, I used two different photos of fire and combined them with the fire render tool within Photoshop.
Patrick Kane,
Chicago Blackhawks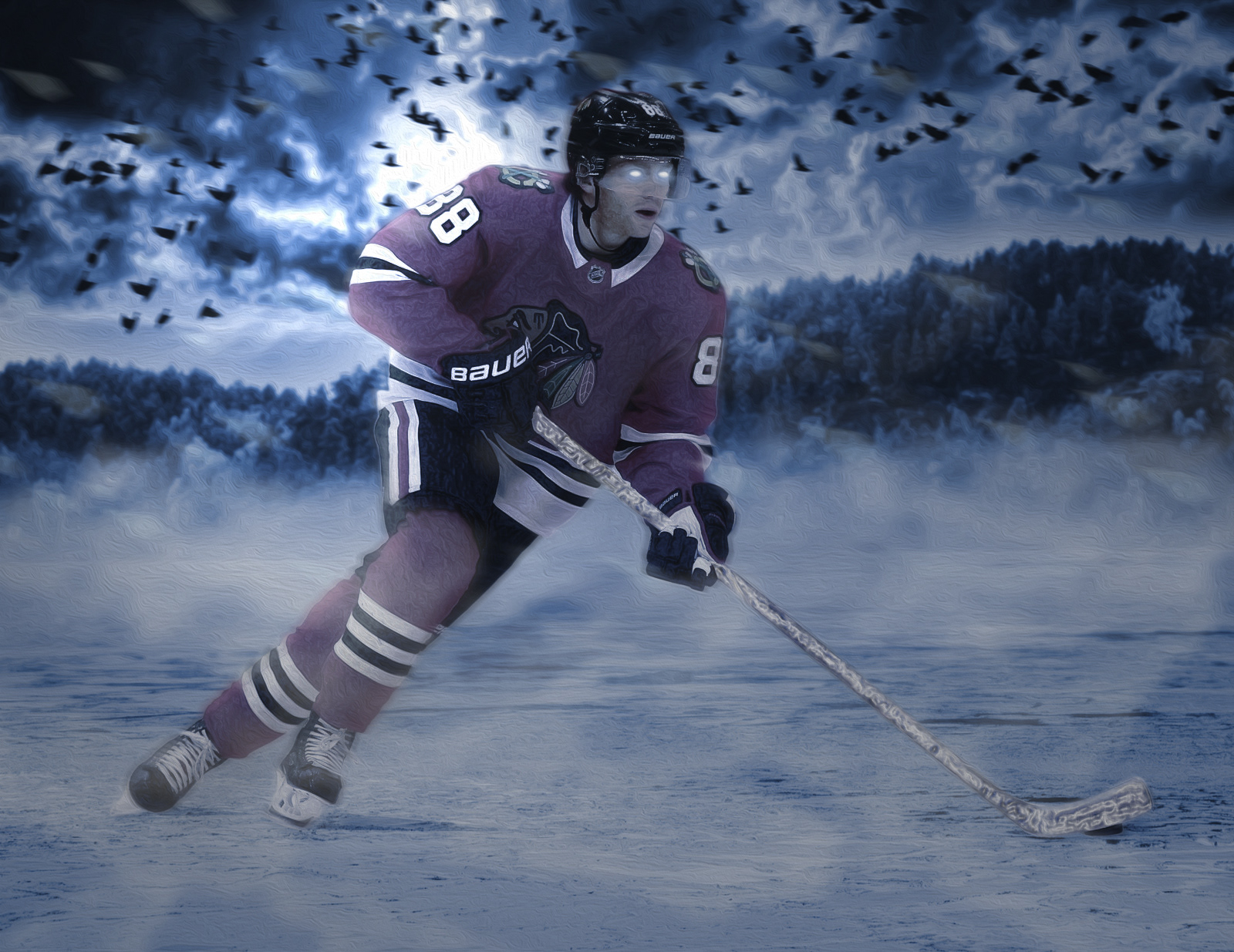 While creating this piece, the main challenge was colour correcting Patrick's uniform as the bright red deeply contrasted against the background image and overall mood.
Sam Darnold,
New York Jets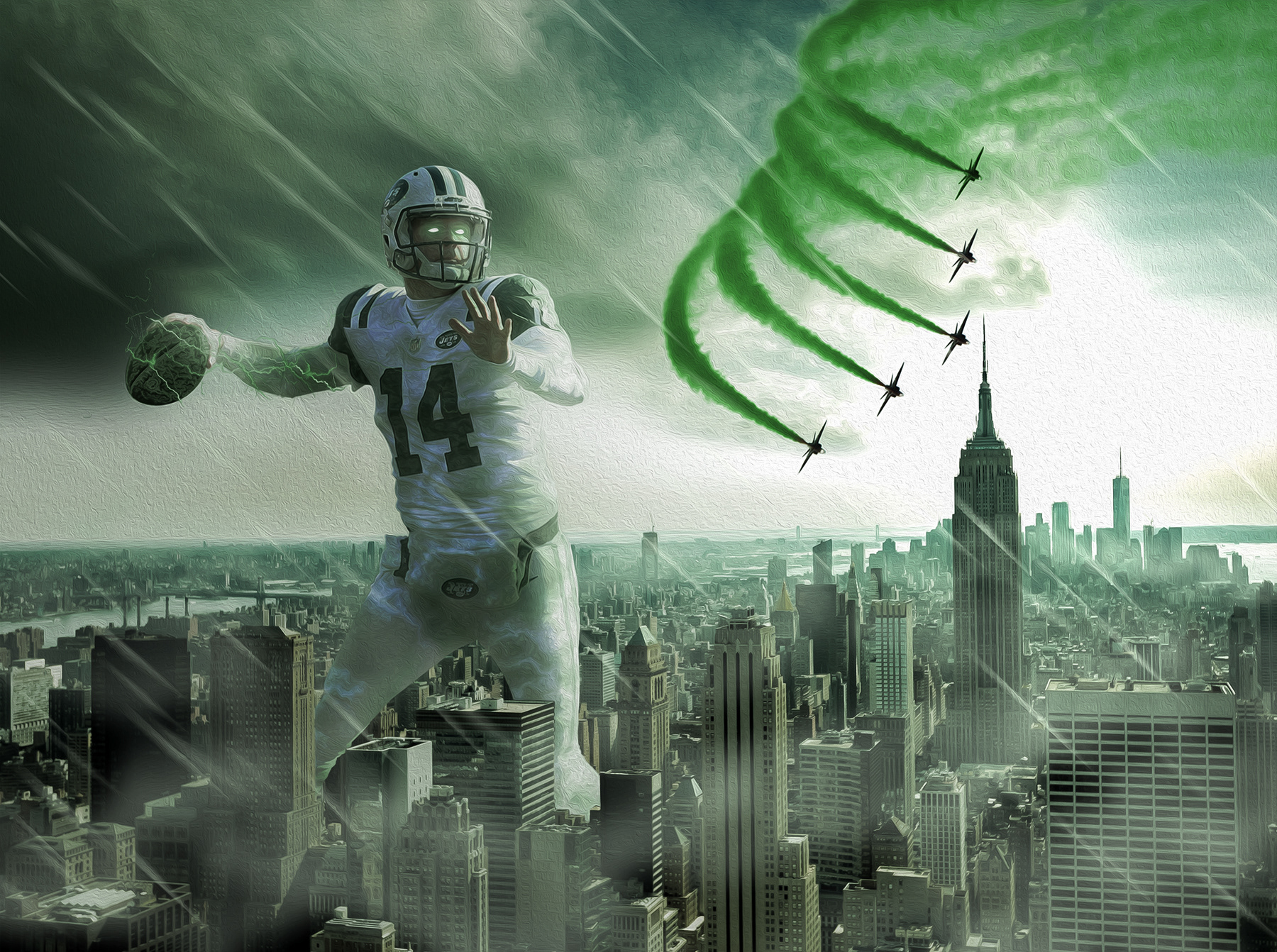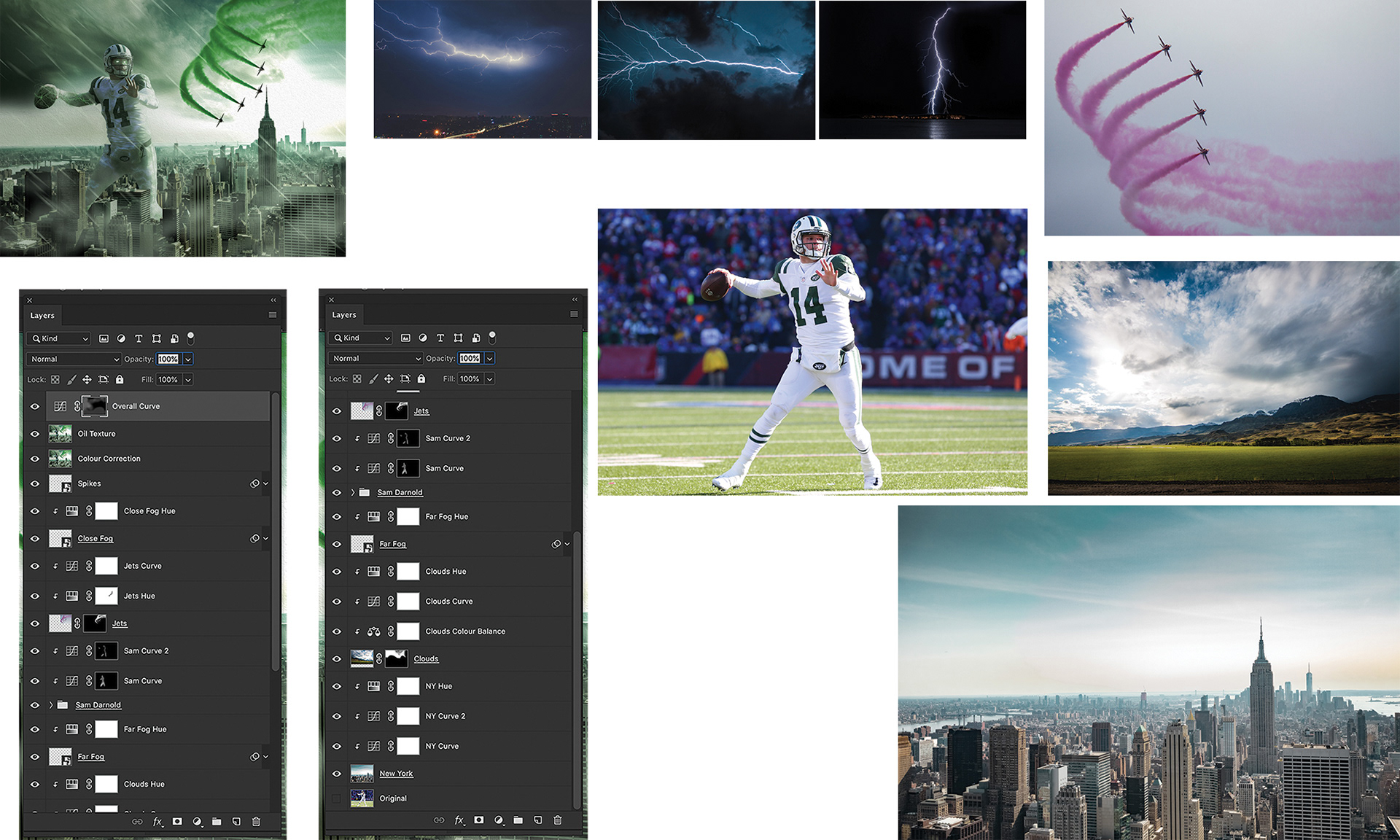 For this last composite, one challenge was fitting the cloud's picture properly with the cityscape. To do this, I reflected the clouds and then used varying levels of opacity in my brushes on the layer mask.
Created using: Adobe Photoshop