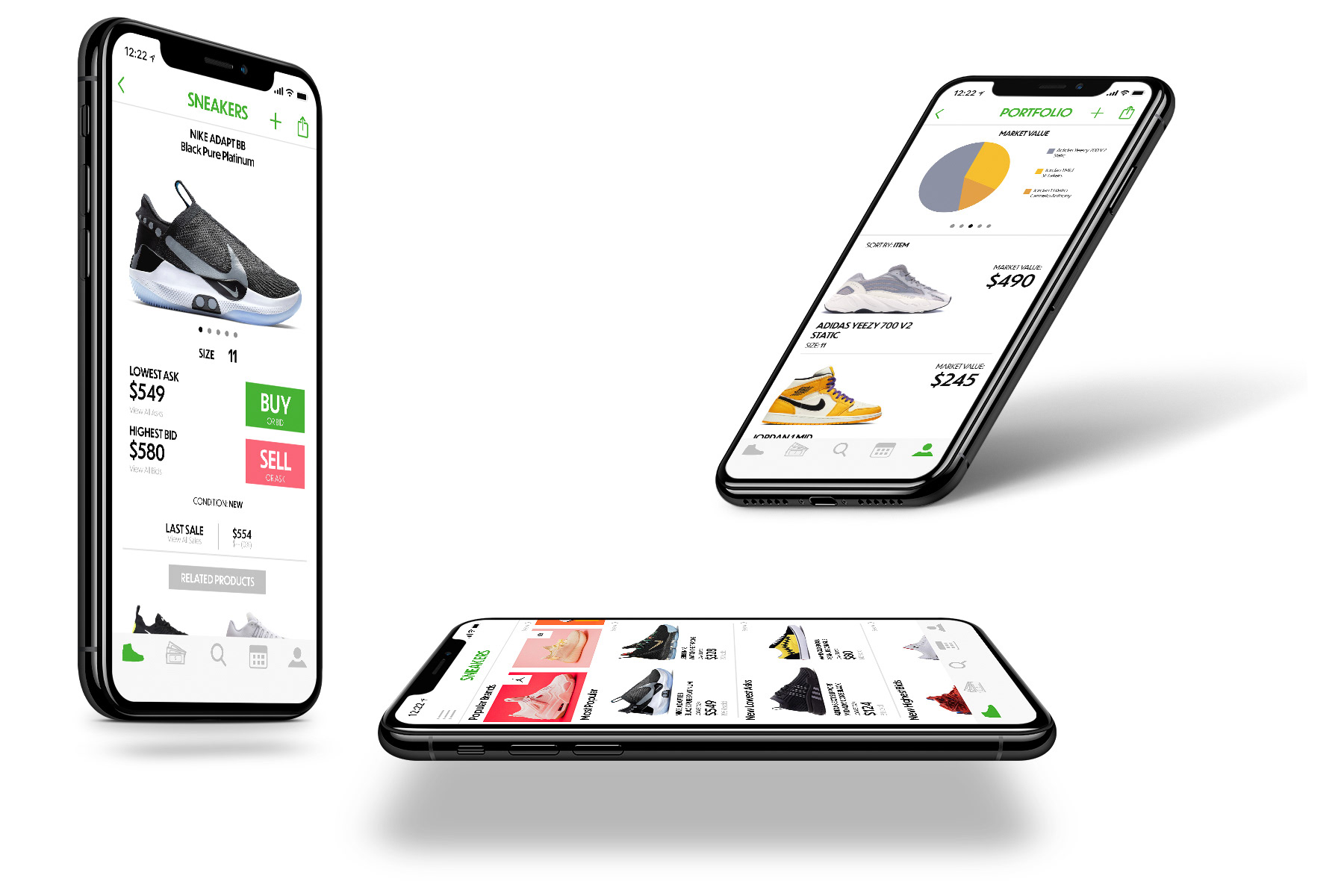 The goal of this project was to simplify a lot of the layouts that the original app had as they took up a lot of unnecessary space and created clutter. I did this by creating a stronger hierarchy that made the UI easier to navigate. Another goal was to have a bigger focus on the selling aspect, as the original app didn't appreciate this important element of the StockX experience.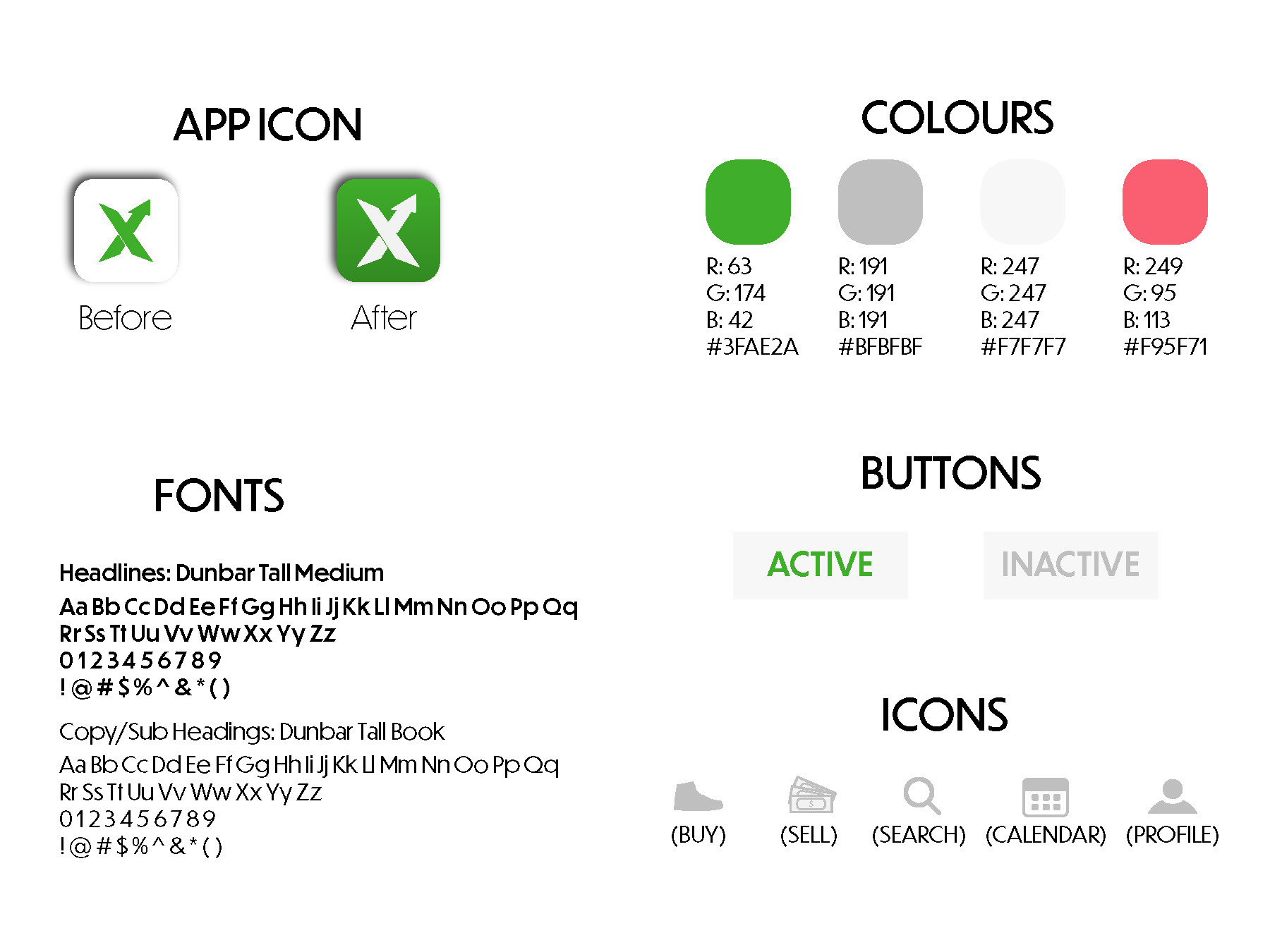 The splash screen has been changed to be easier on the eyes as the user opens up the app.
The market has been simplified at the top to make more room for the products. The option to change the type of product has been modified to a side menu to reduce clutter.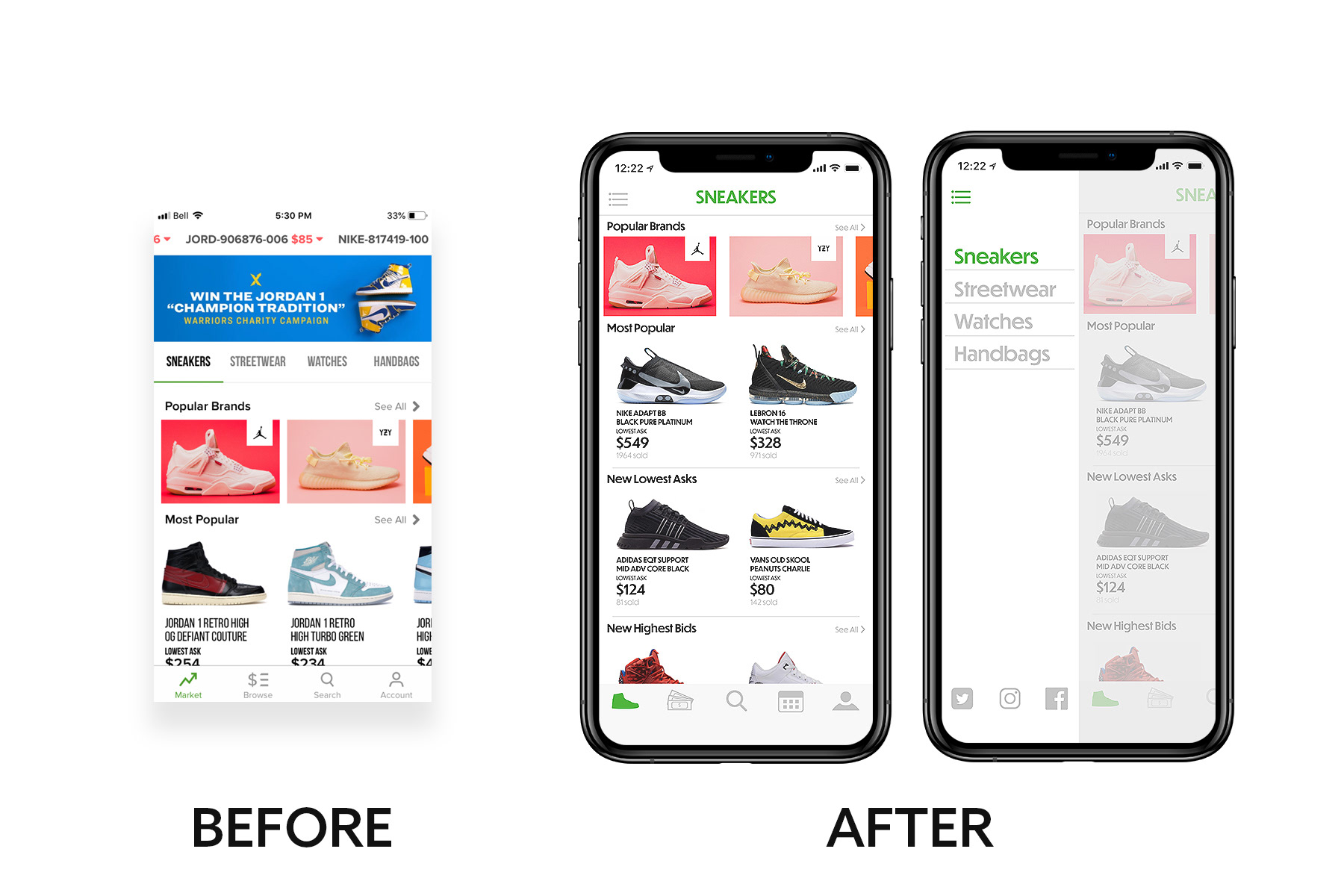 The product preview page has been given an improved hierarchy of information for easier use.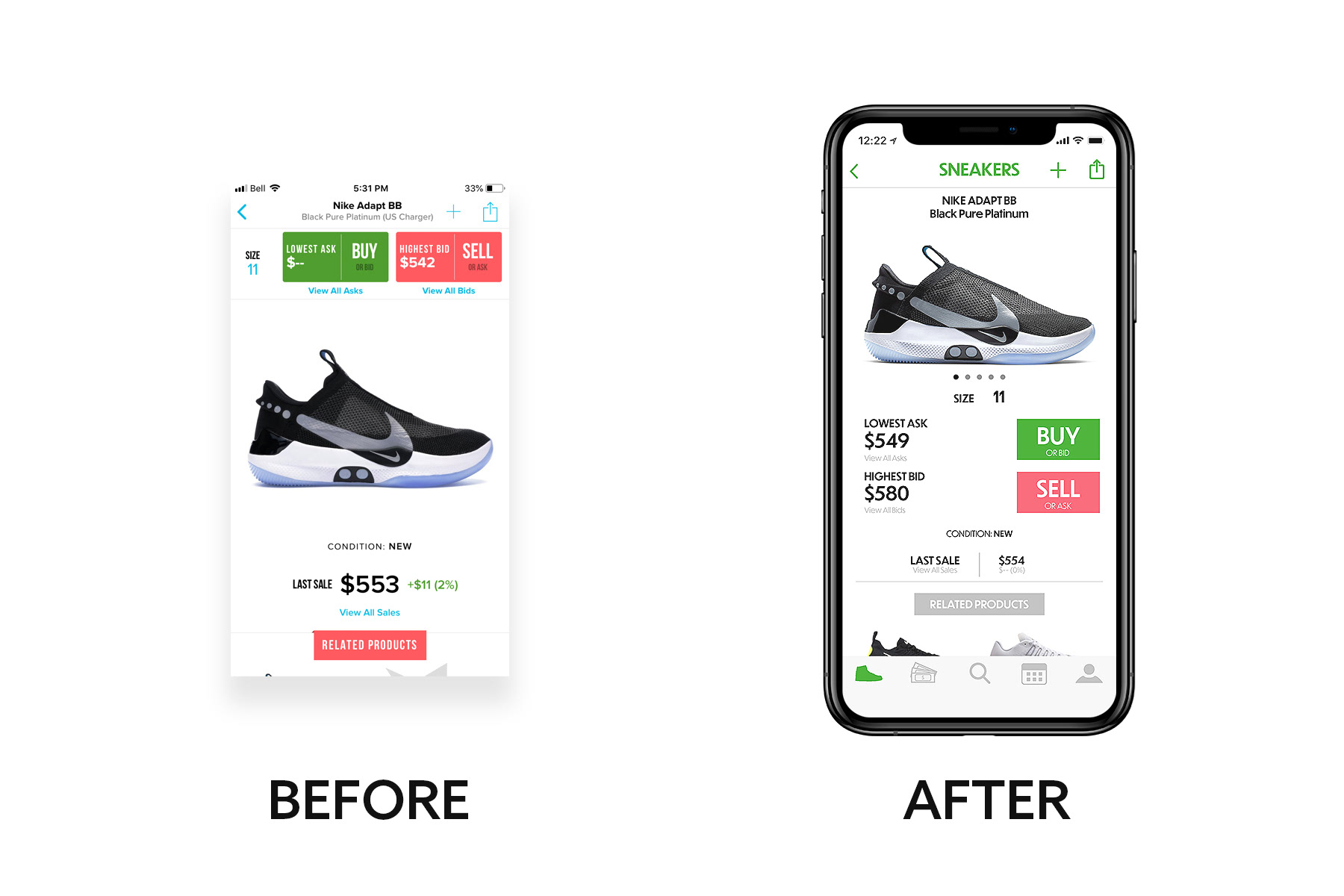 The selling page has been updated to have a much more interesting look to better show off what's for sale.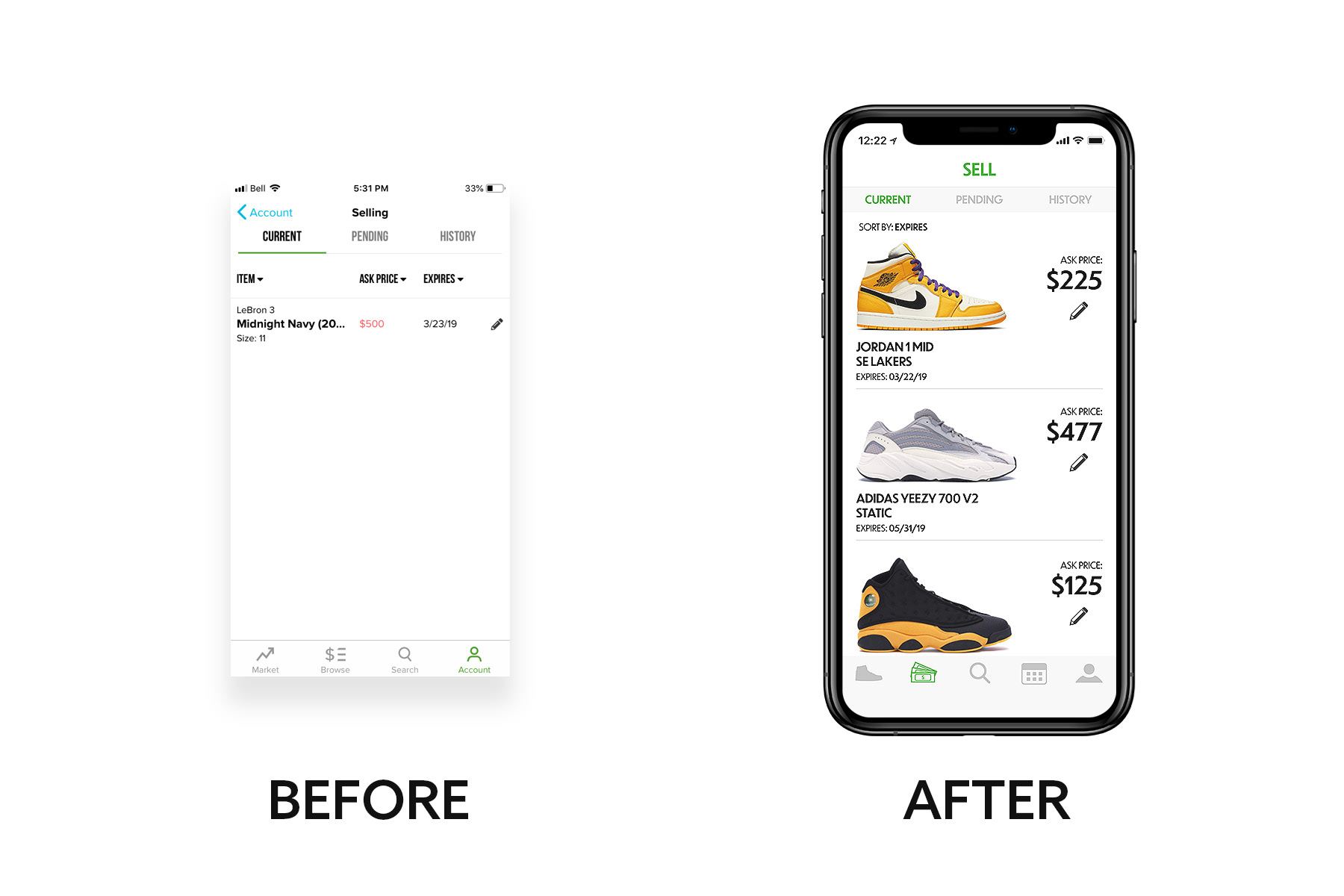 To better represent when items are releasing, a calendar has been added. This creates a more efficient way to find what you're looking for.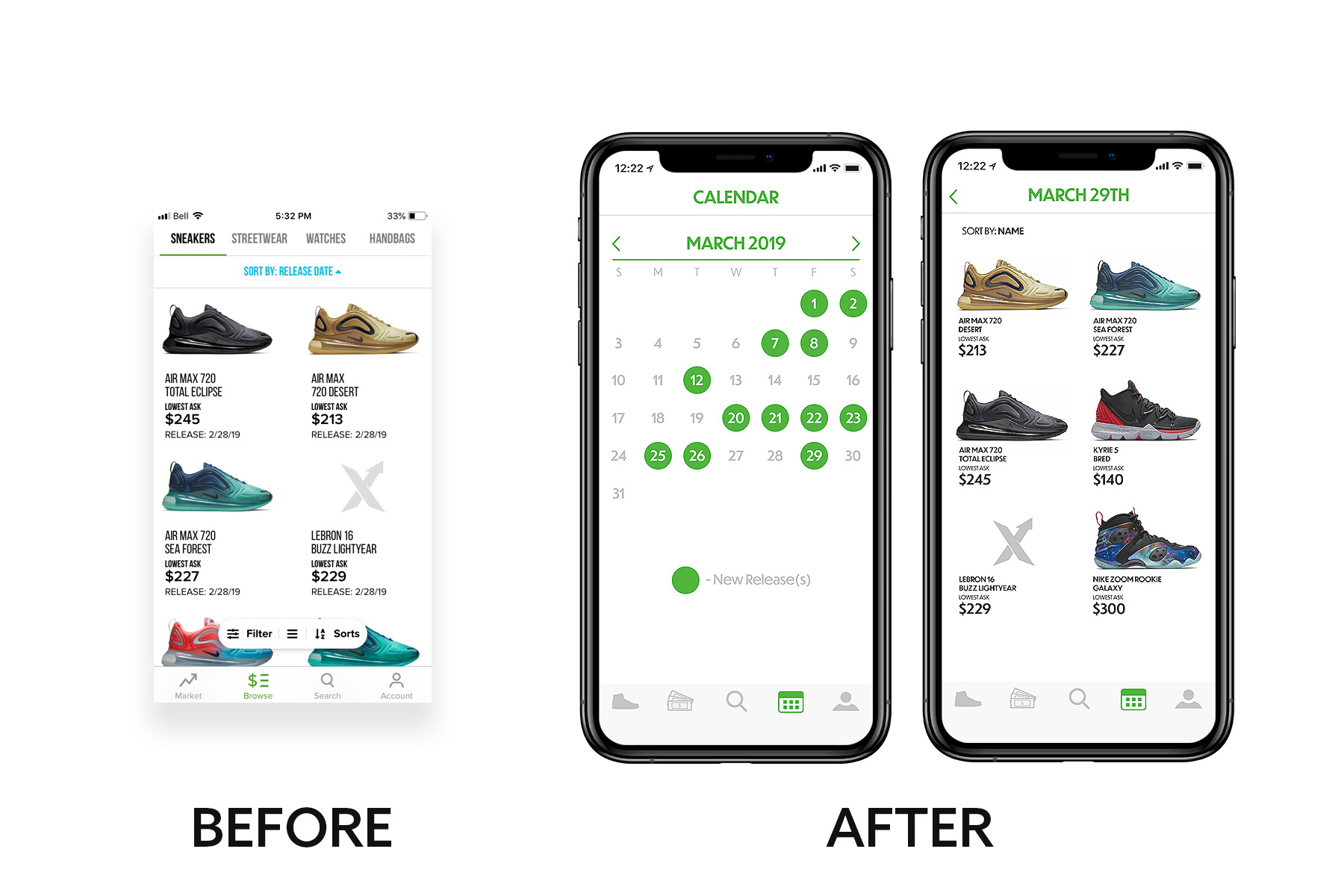 The portfolio has been given an improved look by properly showing the items you have.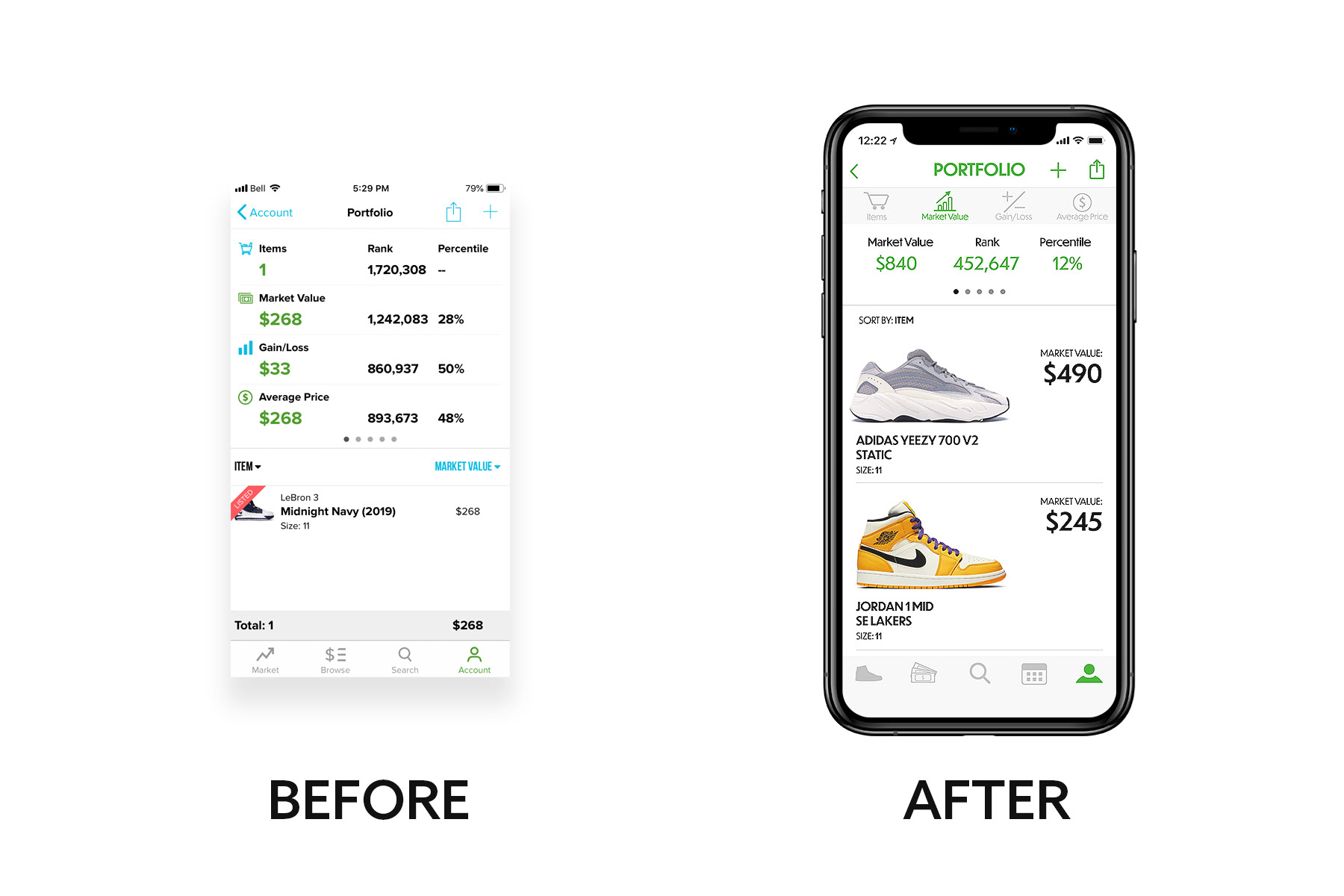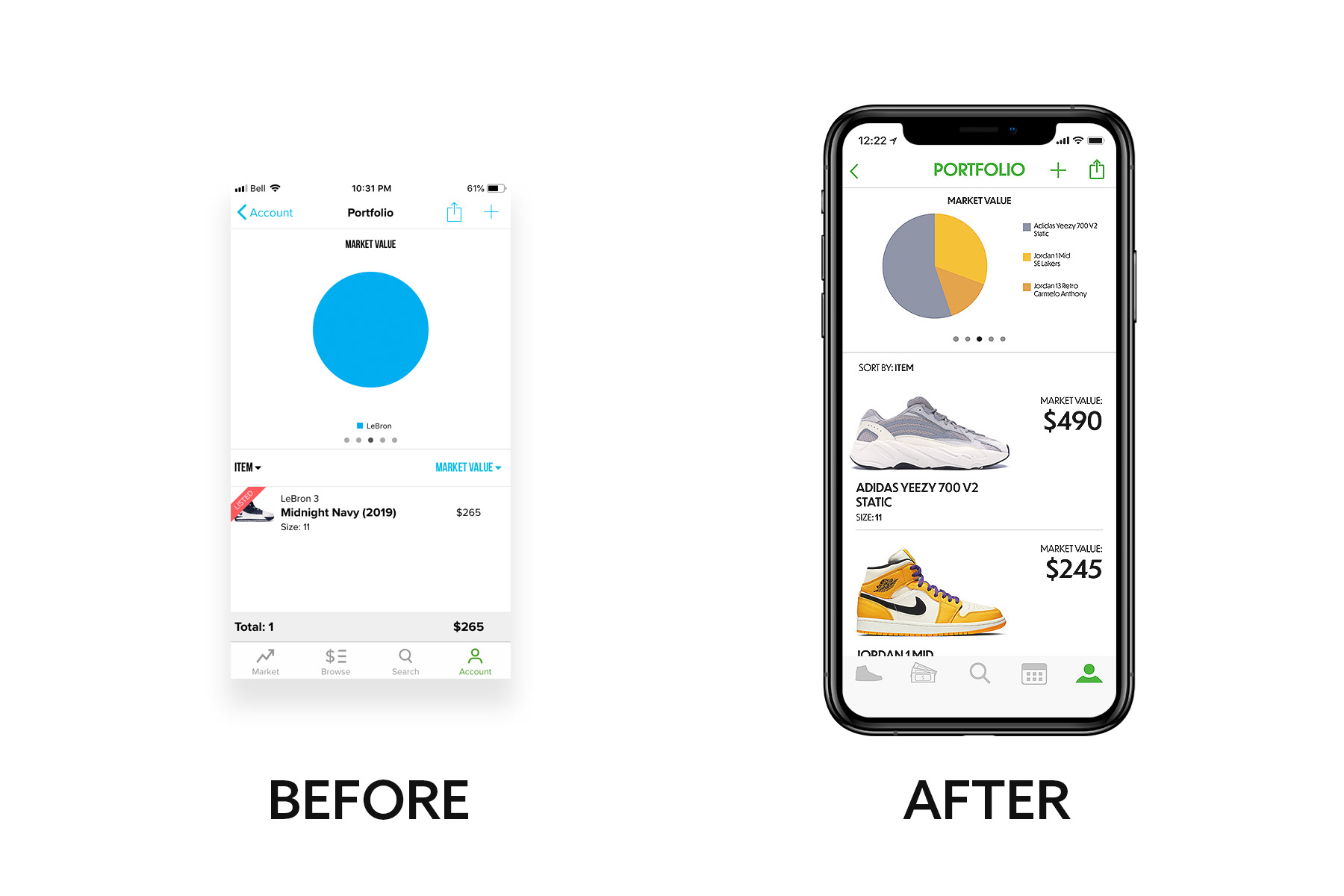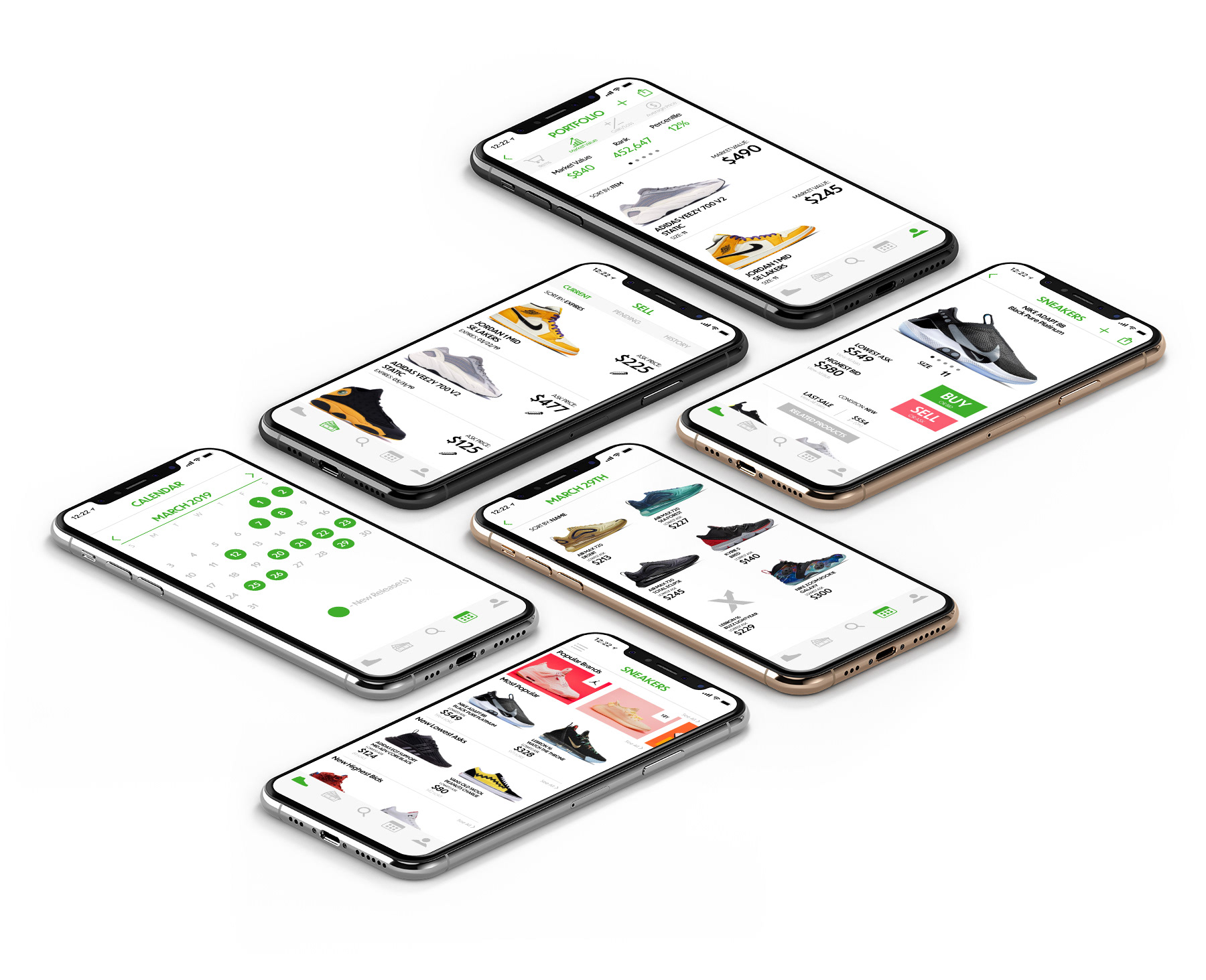 Created using: Adobe Illustrator, Adobe Photoshop