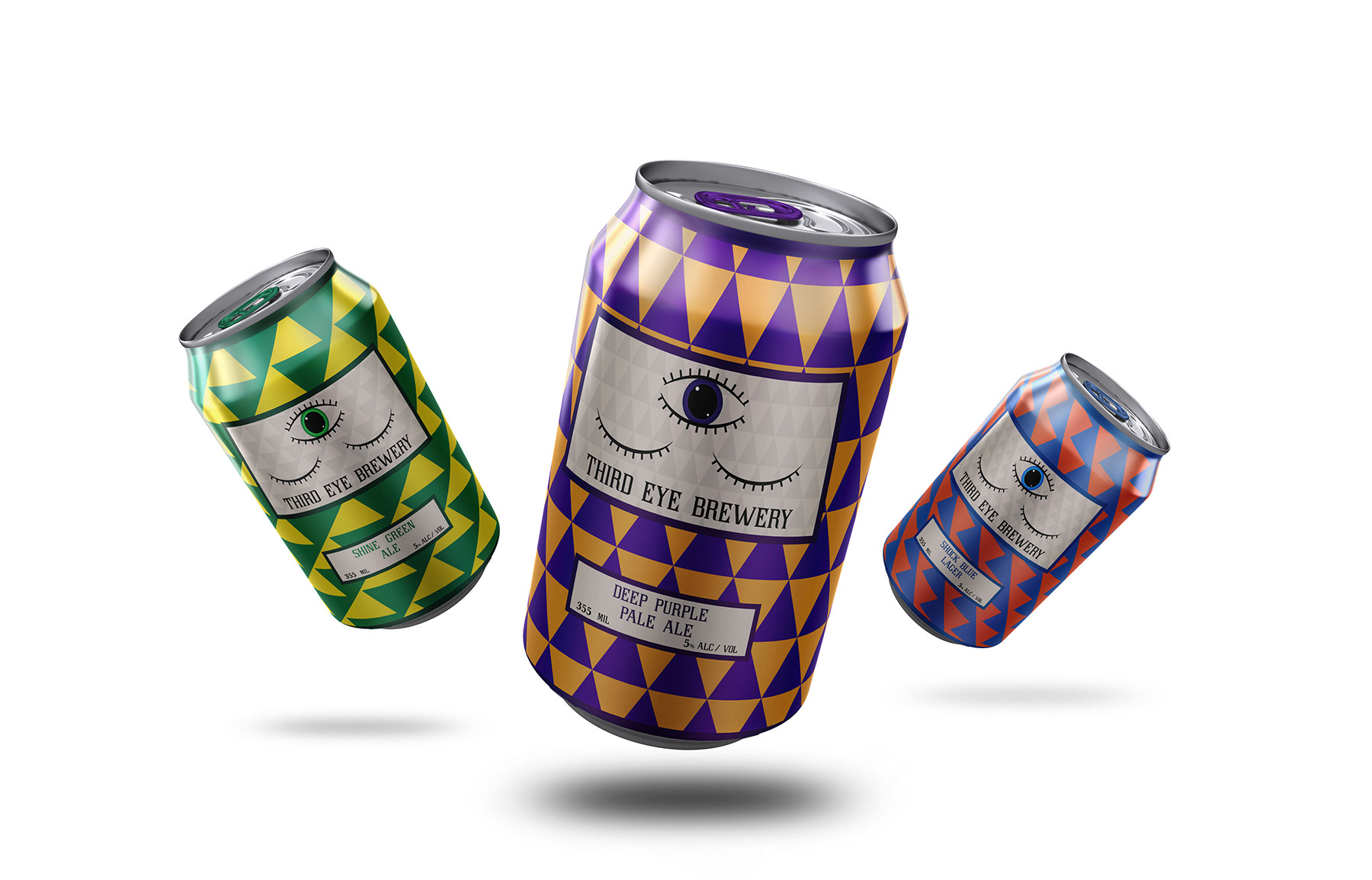 This project was taken on to create packaging and other brand materials for an independent brewery. I decided to create a company that has a psychedelic theme with vibrant colours, geometric shapes, and a name and logo that fits this mold.
I decided to create three separate products with their own colour schemes, patterns, and logo variation. I chose colours that contrasted well against each other.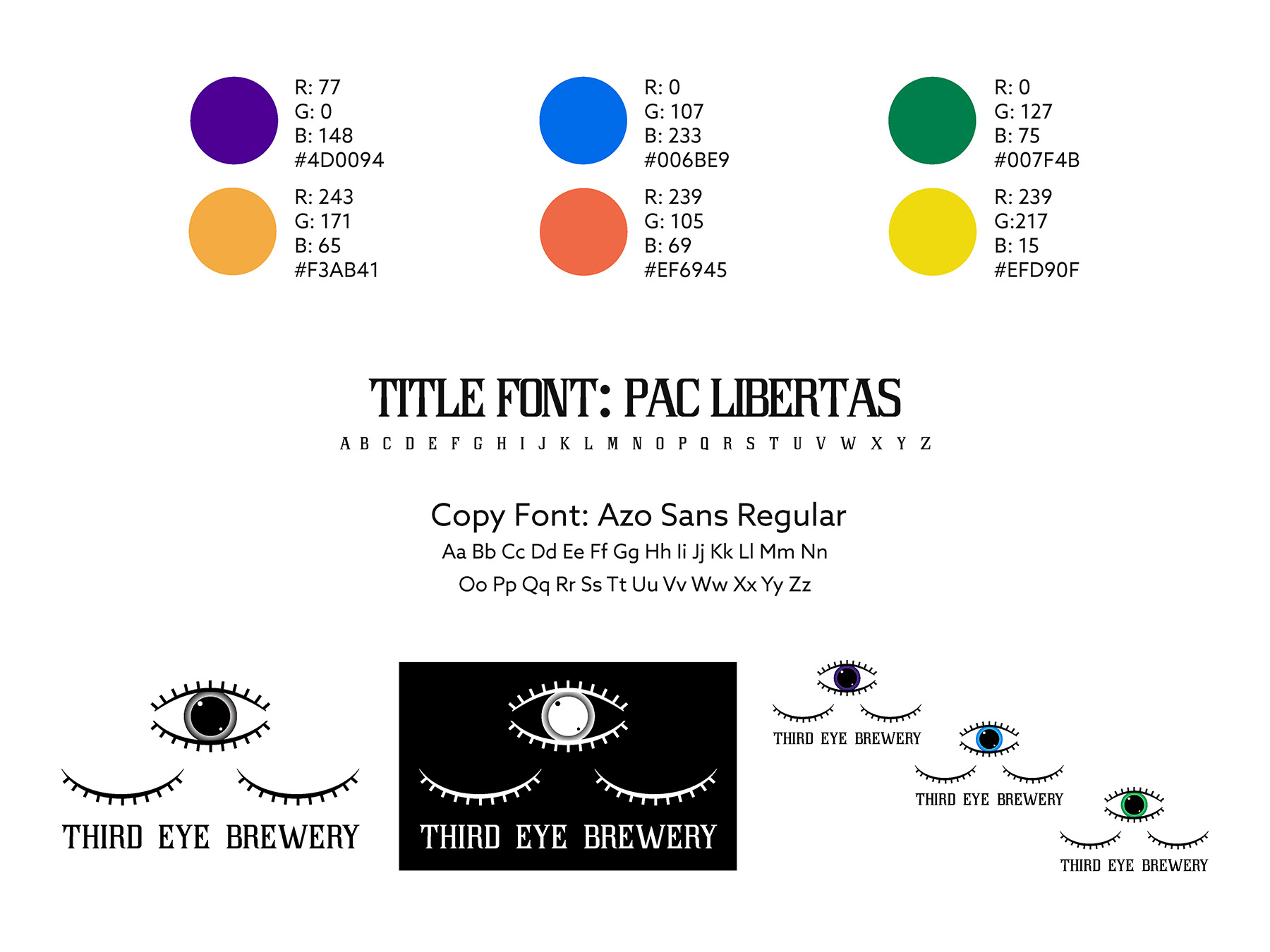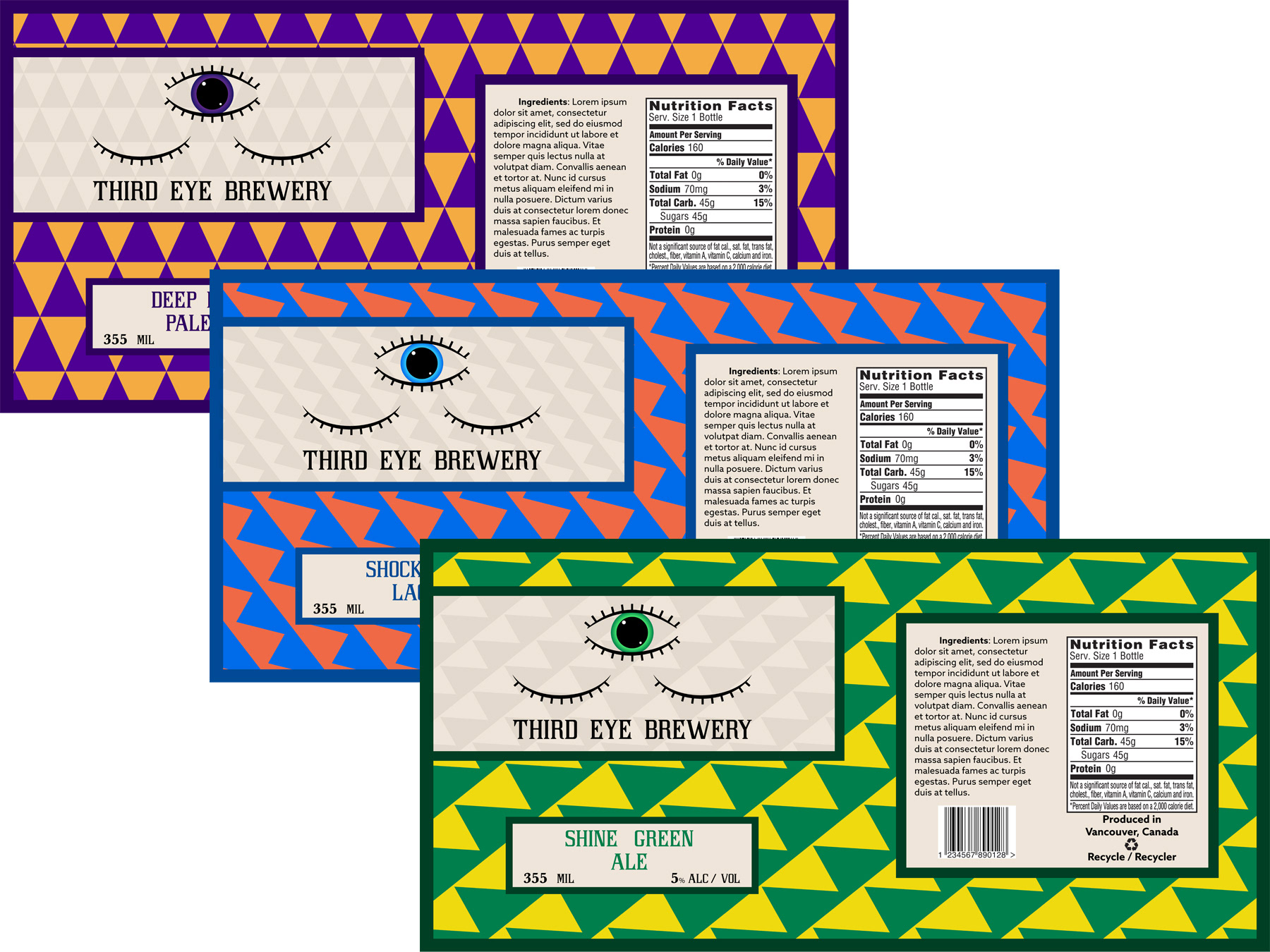 When making the bottle labels, I stretched the front title box so it can wrap around the entire front side of the bottle.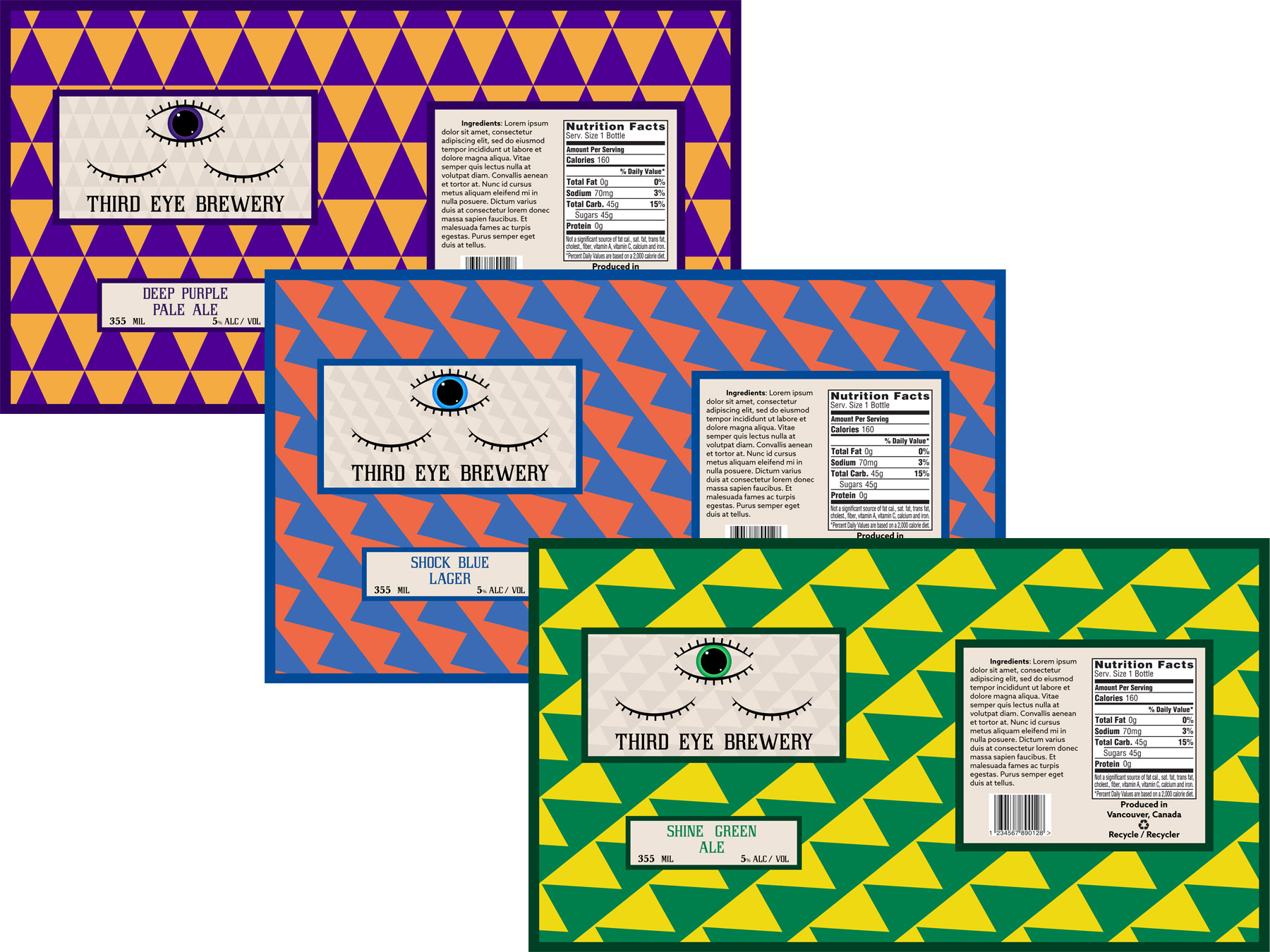 For the can labels, I condensed the title boxes as the cans have more room above and below it and I didn't want the box to dominate the can. This lets the patterns showcase themselves better than they could otherwise.

There are two magazine ads, one for the bottles and one for the cans.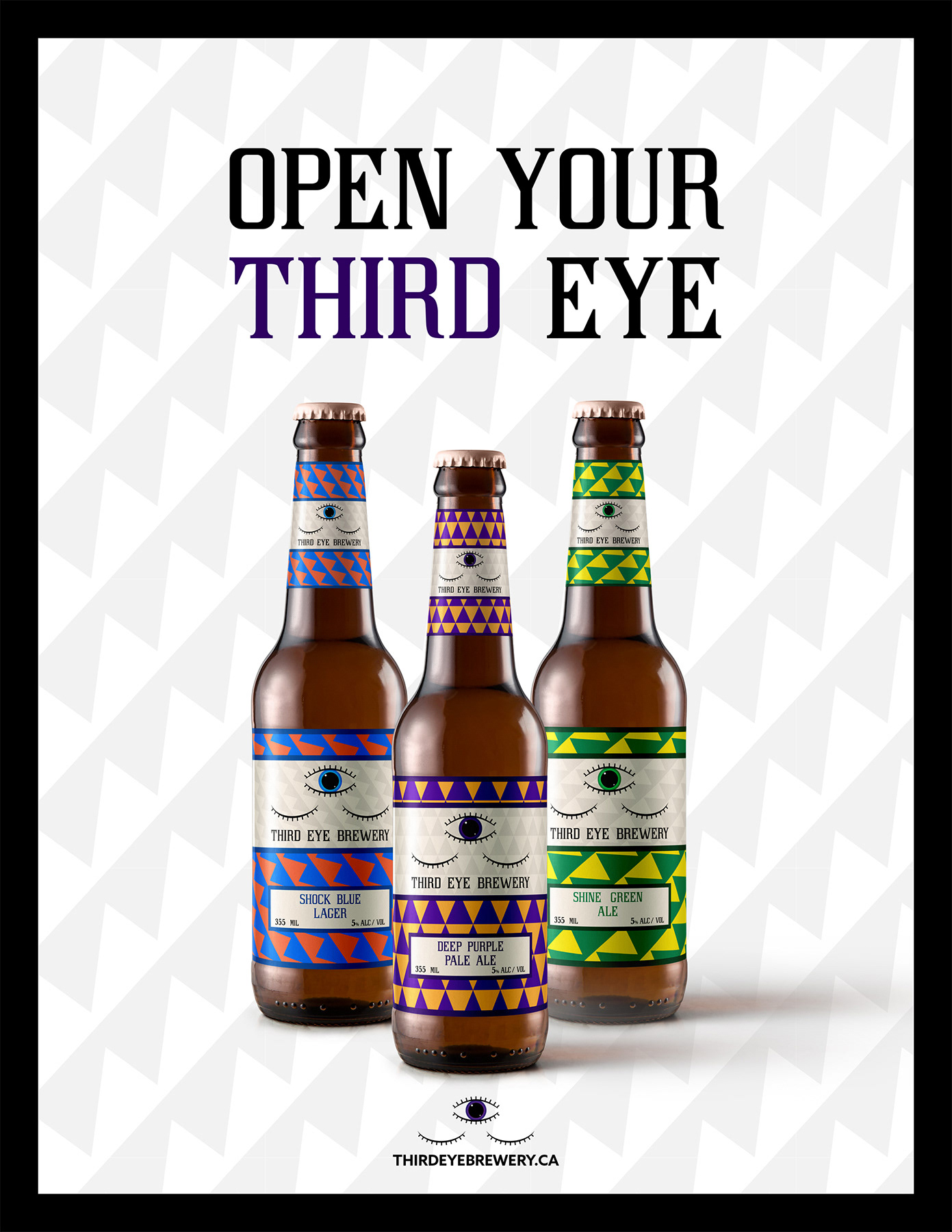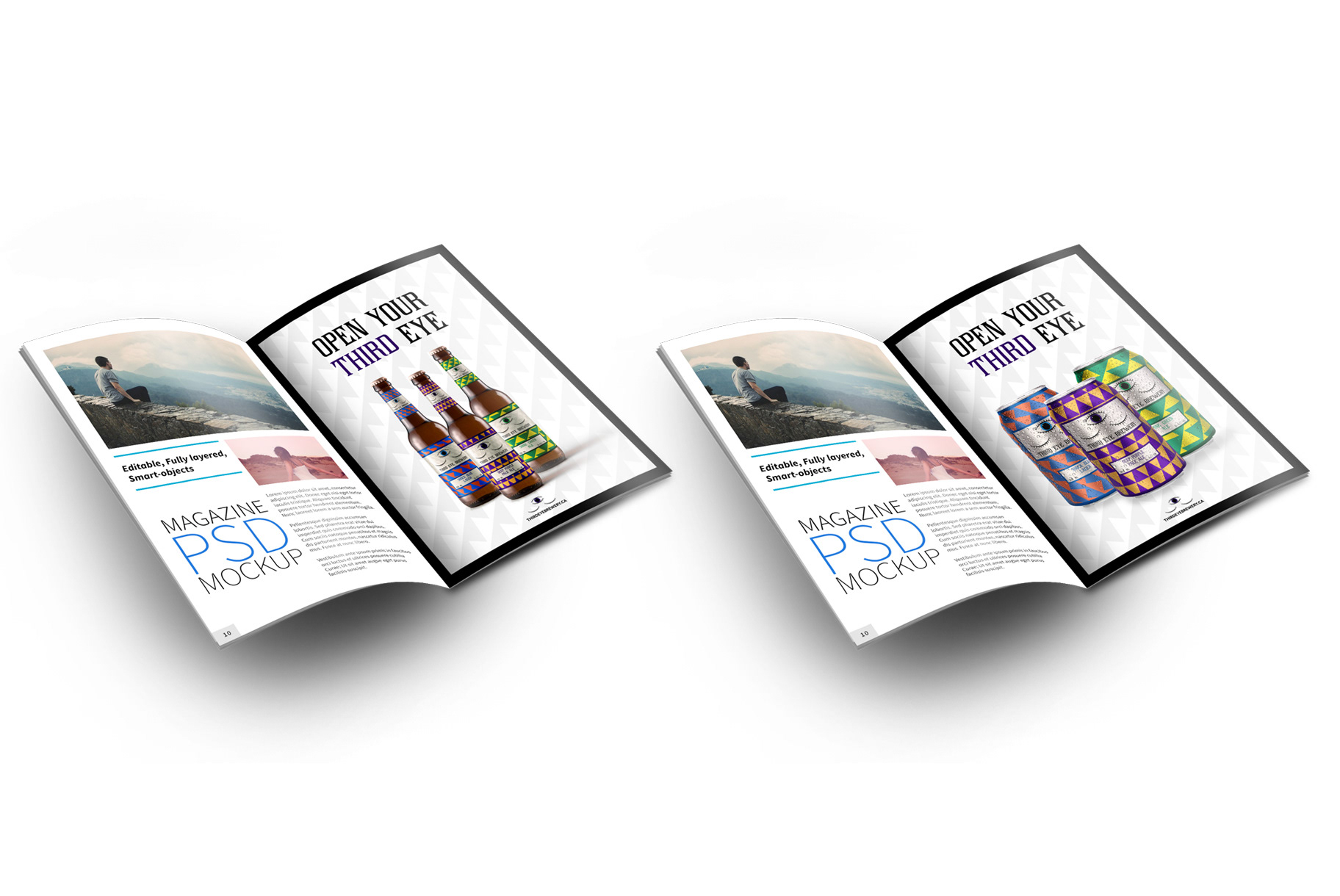 For these brand materials, I wanted the three distinct patterns to dominate the designs as I feel they do a good job of showing off what the brand is about on their own.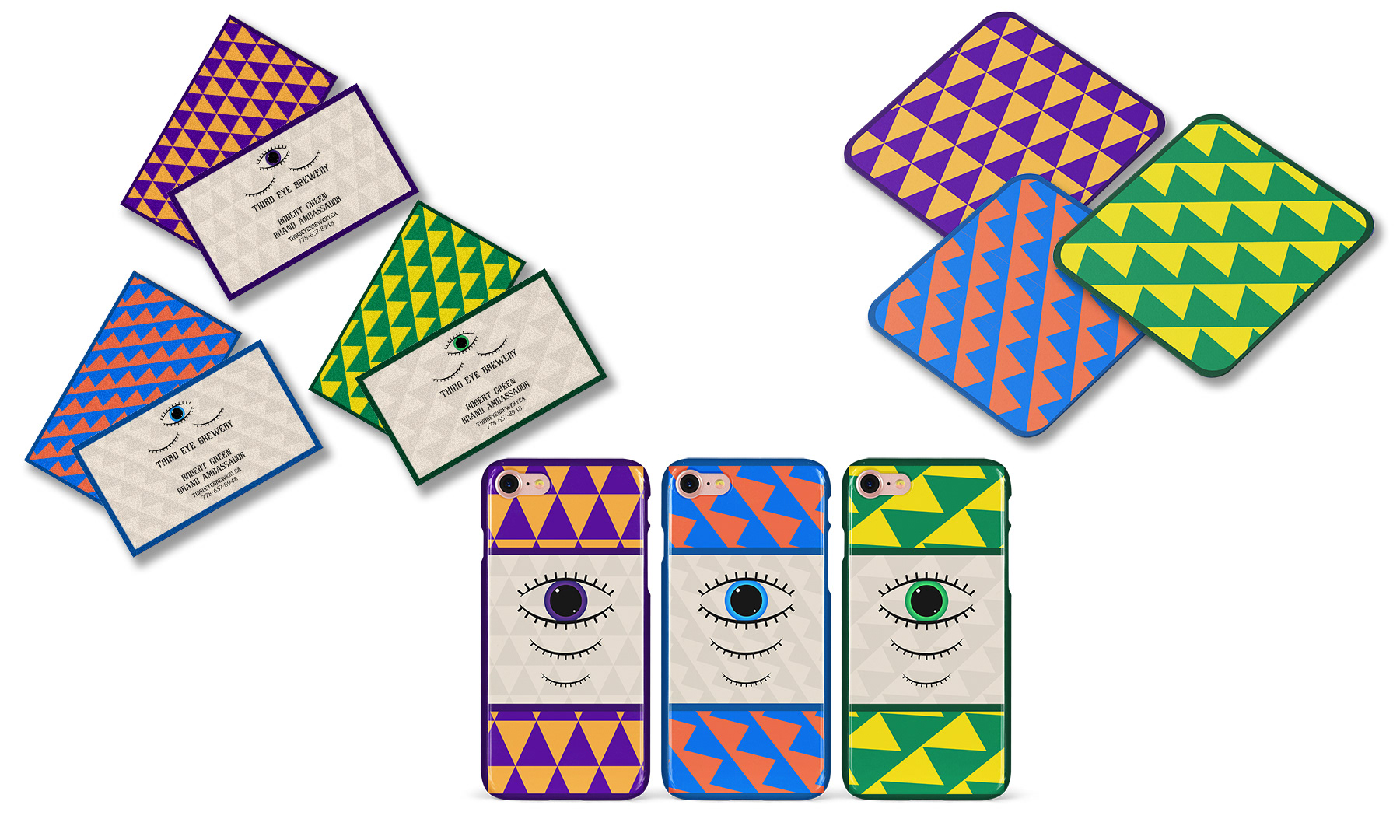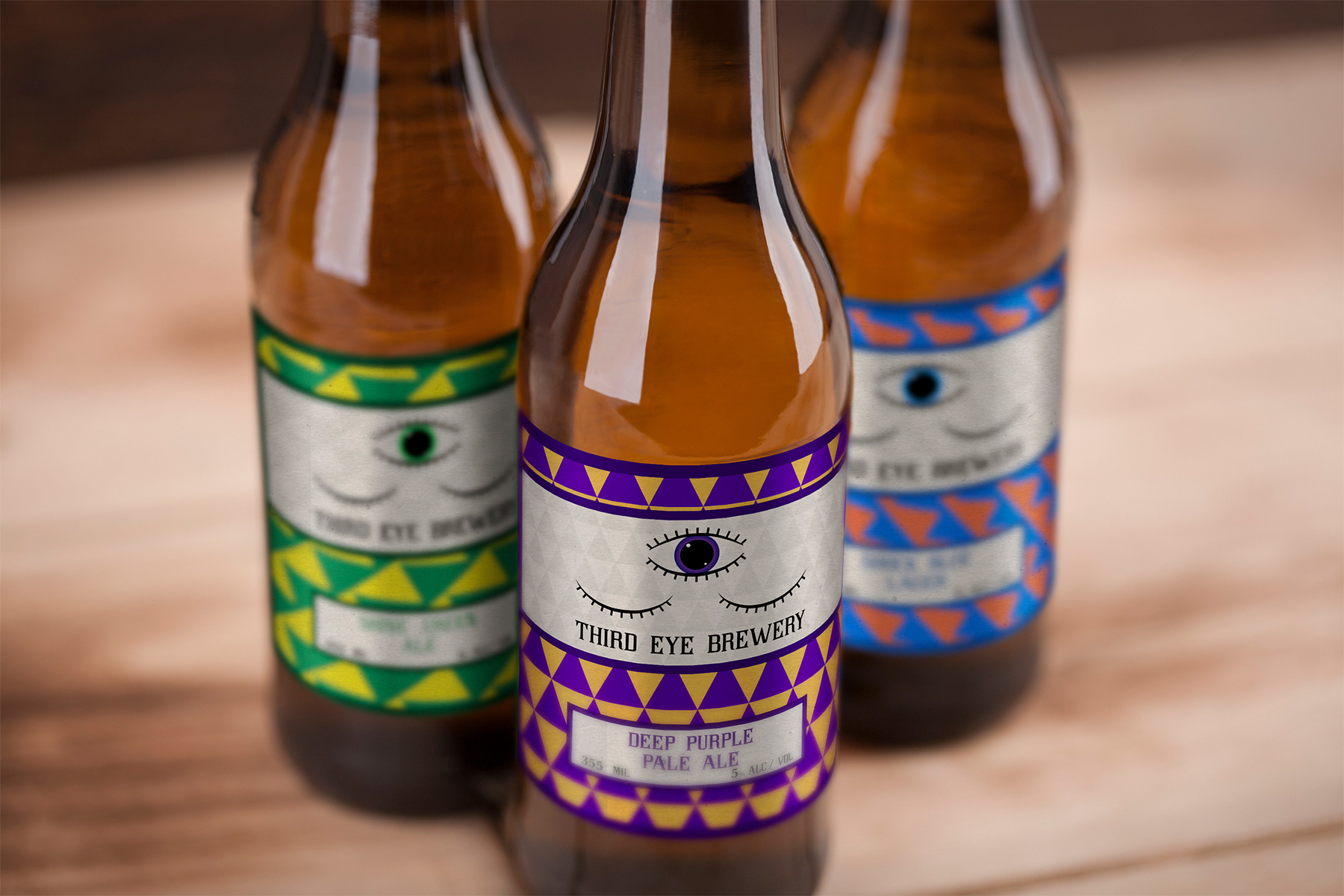 Created using: Adobe Illustrator, Adobe Photoshop